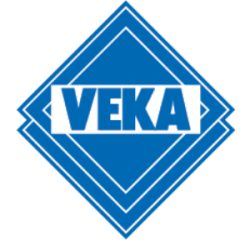 Terms and Conditions
Important Legal Notice
PLEASE READ THIS NOTICE CAREFULLY BEFORE USING THE SITE. IT REGULATES YOUR USE OF THE SITE AND ALL MATERIAL WITHIN IT.
You have been granted access to this site in order to gain access to the VEKA Portal site. Your e-mail address will be used solely for the purpose for which you have been permitted access to this site, and your personal data submitted to this website will not be used in any other way.
General
By accessing the site both you and we agree that the laws of England shall apply to all matters arising from or relating to the use and contents of this site. You also agree and hereby submit to the non-exclusive jurisdiction of the courts of England & Wales with respect to such matters.
Application
This site is designed only for persons authorised by VEKA. No representation or warranty is given that the materials contained in the site are appropriate to, available in or relevant for any other organisation. VEKA shall not be liable for any loss, damage or expense arising out of any access to or use of this site including, without limitation, any loss of profit, indirect, incidental or consequential loss. VEKA reserve their right to make any changes and corrections to this site as and when they consider it appropriate and without notice. The information contained on this site will change over time and no representation or warranty is given that the information contained on this site is accurate or does not infringe the rights of any third parties at any given time. It is the responsibility of the user therefore to ensure that the data they use are accurate and to seek approval from VEKA where necessary.
Copyright
All rights are reserved. All copyright and other intellectual property rights in the system are owned by VEKA or are included with permission of the relevant owner. The site image content is owned by VEKA or included with permission of the relevant owner. You are permitted to browse this site and to reproduce extracts by way of printing, downloading to a hard disk, and by distribution to other people, but in all cases for informational purposes only and provided that the above copyright notices appear in all such reproductions.
No reproduction of any part of the site may be sold or distributed for commercial gain nor shall it be modified or incorporated in any other work or publication, whether in hard copy or electronic format, including posting to any other site. All reproduction of any kind and distribution of any materials available on this website must be subject to the prior written approval of an authorised member of VEKA. No other licence or right is granted.
Trade Marks
Trade marks included within content owned by VEKA are either owned or used under licence by VEKA. The unauthorised use of any trade mark on this site is strictly prohibited.
Download
Unauthorised access to this website is prohibited. The use of material on this site is subject to copyright and rights in trade marks owned by VEKA. No part of any material may be changed in any form whatsoever without the prior written permission of an authorised member of VEKA. Use of material for any purpose other than as authorised by VEKA is prohibited.